Hi! BloomRocks! Here 
This Is An Important Page I Advise You To Read It Before Editing Anything On This Wikia!
Requirments To Be An Administrator
I heard that many people are requesting me and some of my administrators that 'Can I Be An Admin?'. That Is not right just by saying can I be an admin? you don't become an admin here are some requirments to be an administrator:
To Be Strict When Needed
Block Users When Needed
Stop Users Who Are Copying The Wikia
Stop Users From Using Bad Words!
Stop Users From Vandalizing Stuff They Shouldn't Be!
Be Polite, And Kind If A User Needs Help
To Be Able To Create TalkBoxes, UserBoxes And Signatures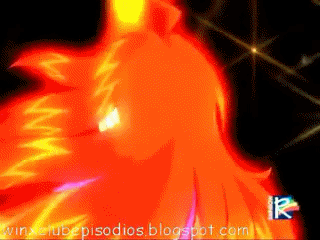 Requirments To Be A Chat Moderator
Not Many People Wanna Be A Chat Moderator But Still The Ones Who Wanna Be One Read This First!
To Block Users From Chat When Needed To
Stop Users From Using Bad Words In Chat
Stop Hacking
Stop Spamming
​Our Active Administrators
Luckily, We Have Got Administrators That Have All Of The Above Requirments To Be An Administrator
Ask Them If You Need Any Help :)
Farhah Dhamirah: Our Most Active Admin Please Ask Her If You Need Help In Anything :)
Scarleth: She Is Not Most Active But You Can Ask Her.
Our Rules
These Are Our Rules I Am Telling You To Strictly Obey Them Or You Will Get Blocked For A Month, Or A Year Or Forever Unless One Of Us Decides To Unblock You!
Don't Use Bad Words
Don't Upload Other Photos Only Winx Club Ones
Obey What An Administrator Tells You
Don't Vandalize Pages
Be Polite And Kind To Everyone In The Wikia
Respect All The Other Users In The Wikia
Images Type
Some Image Types Are Not Allowed In This Wikia But Don't Worry! When You Are Uploading There Will Be A Warning To Tell You That If The File Type Is Appropriate Or Not.
TalkBox Gifs (Important)
Many People Want To Insert Gifs In Their TalkBoxes You Have To Resize Them First And Then Insert Them In Your TalkBoxes Big Gifs Like The Musa One Above Won't Work You Will Have To Have These Kind Of The One On The Side And About Resizing You Can Resize Them Here.
Spell Pages
When Creating A Spell Page Name It Like This: Spell: <Your Spell Name>. Like That We Will Know It's A Spell Pages And Add Pictures And Info About It!
Comments
Keep Those Comments Nice And Clean! Young Users Maybe Visiting The Wiki!
Princess Blair - Hi!
TALK - It is so nice to meet you! I hope we can be friends...
Alright That's All For Now! See You Soon!
​
​