Welcome To Our Winx Club Wiki!
Hello, And Welcome To The Winx Wikia! Here You Can Contribute, Add Photos And Much Much More! Hope You Have A Good Time :) ! Please Take Some Time And Go Over The Main Page!. You Can Have Real Fun Editing Pages. For This Month Our Character Pages Need Help. Please Take Some Time And Edit Them!

Welcome to the winx wiki!

Note: All This Character Help Pages And Admins Needed And All Sorts Of News Can Be Found In The Monthly News Corner!.
Monthly News February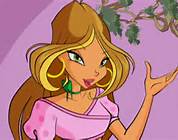 The Pages That Need Help The Most Are:

For This Month It's Only The Character Page Flora That Needs Help.
Admin Powers: Admin Powers Are Availible As Our Third Admin Left! Ask Me!.
And We Need To Create More Spell Pages For The Moment We Only Have Stella's Bloom's And Flora's.
Alright This Month's News Is All That!
Happy Editing!
For More Monthly News Around The Months Check Here
Read More About the Fairies
Monthly Polls
Categories
<center>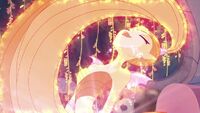 Please Do Not Make Up Your Own Categories!! A List Of Categories Are Avalaible Here.
New Feature
You Will Have Your Own Categories Like If My UserName Is BloomRocks! You Will Have Your Own Category Called User:BloomRocks! And You Can Add Important Pages To It.
Please be patient while we are adding your category and some pages are only for admins to add so if we see you are having those pages in your category. You will be blocked. Have Fun!!!! And You Can Decorate Your Categories The Way You Want.